A Day in the Life of a Project Manager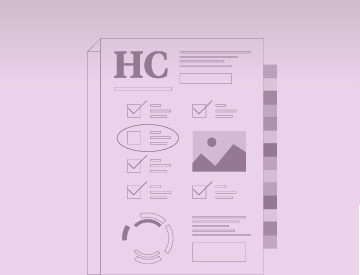 Happy Cog's Project Management Team is a well-oiled machine built upon a solid foundation. But with an ever-expanding clientele, growing cross-departmental teams, and external competition always chasing us, we needed to elevate the team that is the heart of the agency to the next level. Starting in Summer 2018, we developed a series of initiatives designed to help strengthen that foundation. We started with the basics – adding structure and levels to the team. We began to define our methodology as Hybrid – think of that as a mixture of waterfall and agile! We tried and tested our tools and found what works for us. We totally re-hauled the project life cycle by introducing phases, which in turn has made the management of our Greenfield and Retainer projects consistent and manageable. Something we are really proud of is our team camaraderie. Through weekly 1:1s, weekly department meetings, and those ever-popular monthly nights out, we are stronger and better than ever!
To me, being a Project Manager means wearing many hats. We have to speak the language of a developer, a designer, a marketer, a salesperson, on top of being both our client's and internal team's advocates. We have to gather all the pieces of the project puzzle, and with the help and support of our teams, put that puzzle together into an amazing product. Having our fingers on each part of this process also means that the sense of pride we feel is unparalleled, as nothing beats launch day and seeing our team's hard work paid off!
In the life of a Project Manager, no two days are ever the same. Between juggling tasks across a wide range of projects and adapting to any changes along the way, it's our job to be both in control of the expected and prepared for the unexpected.
You will often find us in the office early, catching up on client emails, creating reports, managing deliverables, checking on project hours, and digesting our calendars for the day. The rest of the day is spent navigating between internal and client meetings, keeping tools up to date, and of course, handling any issues that pop up.
The first meetings of the day: standups with the design and development teams. We may then enter a series of internal or client-facing meetings such as sprint planning or status check-ins, being mindful to follow up with meeting notes. Of course, we multitask to ensure that client and internal communications that come in are answered as quickly as possible. Near the end of the day, we'll be following up on remaining outstanding tasks and preparing for the following day, making sure team members have the appropriate JIRA tickets, and that agendas have been sent out for upcoming meetings.
What We're Up To:
Responding to client emails = 25%
Internal meetings = 10%
Client meetings = 15%
Coordinating feedback, estimates, etc. with internal team = 10%
Working inside of JIRA = 15%
Updating project plans = 5%
Planning resources = 15%
Other = 5%
Most of what we do would not be possible without a solid set of tools and processes. Some of the most beneficial tools that the PMs use in their typical processes are:
JIRA

: This is how our projects actually get done. Designers, developers, and everyone in between use

JIRA

to check their tasks and track their hours. As a PM, this makes it easy to track the team's time. Without

JIRA

, we wouldn't have tasks documented to get things done.
Teamwork App: Teamwork is an app that has been newly adopted by the PM team, but it's already made huge strides in better directly communicating and collaborating with our clients. We use Teamwork as a client's central repository for the project schedule, documented approvals, and relevant project files. Additionally, task lists can be used to create timelines that can also be viewed as Gantt charts.
10,000ft: We manage all of our team resourcing through 10,000ft. The Project Managers map out all of their projects in this tool to assign hours to resources based on their project budgets. This gives the PM and executive teams insight into the workload of everyone at the company. It also allows us to quickly see when people are over or under-booked.
Sprint Tool: Developed as a home-grown tool, the Sprint Tool is a one-stop-shop for people to manage their hours for a given sprint. The Sprint Tool combines hours resourced in 10,000ft with hours tracked in

JIRA

, which allows everyone to see how many hours they are budgeted per project in a sprint. As the sprint progresses, it lets everyone see how many hours they have remaining on a given project for a sprint. The PMs use this tool for quick spot checks on hours and remaining budgets throughout a given sprint.
Google Drive: We use Google Drive both internally and externally for the storage of deliverables and assets.
Each week, Project Managers have a team planning meeting to discuss upcoming project needs. They review the general scopes of the projects and how many hours are needed to fulfill those scopes and discuss any potential conflicts in priority.
The Project Managers are also extremely effective communicators with one another. We like to remain flexible and nimble to help out other Project Managers' projects when immediate needs arise.
Practicing the Process
How do PMs learn all of these processes? Practice, practice, practice. We have amazing documentation in the Happy Cog Wiki to get Project Managers familiar with certain processes. With input from all teams at Happy Cog, there has been so much thought and planning put into defining our processes and setting up the project team for success. Again, these processes are not learned in a single day and take time to understand so we definitely lean on the other Project Manager team members for support and guidance.
While our core processes are solid, the day-to-day course can vary depending on the type of project or specific client needs. Typically, Retainer projects are run and managed differently than scoped Greenfield projects.
- For active retainer projects, a Project Manager is working within a set amount of hours each month, so they need to monitor the day-to-day a little closer to make sure they're not spending too many hours too quickly.
- For Greenfield projects, these typically run over a set span of months with dedicated project phases. A Project Manager typically works with a larger staffed team of designers, developers, and marketers (Analytics & SEO teams). With these types of projects, there are usually more meetings internally and with the client throughout the lifecycle of the project.
Our processes were developed with flexibility in mind. The Project Manager processes were crafted based on lots of research around best practices and extensive working knowledge and experience. The processes we have in place are built for project delivery success. As long as the client is fully aware of the status of the project and our internal teams are kept up to date, we can shift certain processes, as needed. We do, however, aim to standardize our projects so other team members can easily step in to assist.
Measuring Success
There are many different levels of success, both large and small. The main components would be client satisfaction as well as reaching the project's finish line on time and within budget! However, success can take on many forms. Success can come from the project team working through an extremely difficult problem or bug. It can come in the form of maintaining a happy and satisfied team throughout a particularly complex project's lifecycle.
The most challenging aspect of being a Project Manager, in general, is making sure you are juggling all of your project priorities appropriately. There is always something that will interrupt the most perfect project schedule and outline of activities, and you have to be flexible enough to roll with the punches. Also, as we continue to grow as a company there are a number of changes to process that we encounter to adjust for this growth.
Working with the people who make up Happy Cog is the most enjoyable part of the job. They make the work seem easy and are so easy to talk to. We also work with interesting clients across a range of different industries: restaurants, law firms, nonprofits, and more. It's really exciting to have so much variety in the projects we work on. At the end of the day, everyone plays a part in a project and we love seeing everything come together in the end.
Epilogue
Investing in people is crucial to the success of any business. I have always believed that as a leader, you should always put your people first. Yes it's important to win business, yes it's important to win awards and accolades, but if your people do not feel secure, appreciated, respected and valued, then those wins won't lead to long-term success. At Happy Cog, I see our Project Management Team as an investment to our future successes, and I'm excited and honored to be leading such a fantastic team of people into 2020!
Special thanks to Ray Blake and Sarah Carr for their valuable input into this piece.

Illustration by Abby Lowenstein